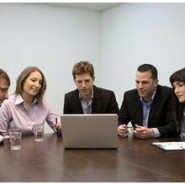 Our History
Real Estate Investor Service is a full-service real estate company specializing in income producing real estate. Founded in 1968, our company provides a full complement of property management, brokerage, leasing and renovation services for commercial and residential properties.
Our Vision
Everything we do is focused on the ultimate goal of maximizing our clients' cash flow and increasing
the net value of their investments as if we own it. From marketing to accounting to maintenance issues,
we develop a customized plan for each property. Then, we find the best people to execute it.
We pride ourselves on the long-term relationships we have developed with our clients as well as the
stability of our staff. Over the years our people have gained detailed knowledge of the properties they
oversee. This knowledge enables us to increase our effectiveness and deliver a high level of personalized
service and responsiveness-yielding outstanding results for our owners and their properties.
Our Philosophy
Our Company was created and operates under a philosophy of honesty and strong ethical principals. While in business to make a profit our pricing is competitive and what sets us apart from our competition is a strong management track record, our in-house maintenance department, 24 hour emergency assistance and easy accessibility to all our clients