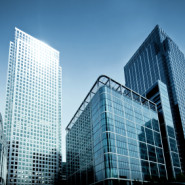 Commercial property management has some significant differences from residential property management. With that in mind, you need to have an expert in commercial properties managing your commercial real estate if you want things to go smoothly.
Real Estate Investor Services is here to help. Started in 1968, our full-service real estate company has decades of experience in managing all types of commercial properties including retail shopping centers, industrial properties, large office buildings and industrial properties. Contact us now to put us to work for you!
Why Real Estate Investor Services is the Commercial Property Management Company for You
Real Estate Investor Services prides itself on providing top-notch customer service. This extends not just to our reporting and responsiveness to you, but also to our relationship with your tenants. We understand that each property has unique needs and we create a custom comprehensive property management plan with you that allows us to take on precisely the management role you are looking for in your business.
Once you've placed your trust in us, our goal is to keep that trust and to help your investment to grow. We provide you with regular reports, suggest capital improvements that can help increase the value of your investment, and get to know your properties in detail. This is why so many of our customers ask us to manage their properties year after year–and why we have so many long-term customers.
The Services We Provide

Because Real Estate Investor Services recognizes that each property is unique, we develop a service plan that is right for you. Some examples of the types of commercial property management services we provide include:
Marketing and advertising your property
Leasing units, lease administration and lease renewals
Rent collection
Hiring and supervision of necessary on-site employees at your property
Property security
Tax, environmental and other regulatory compliance
Financial reporting, debt services, budgeting and payment for operating expenses
Management of property insurance and insurance claims, insurance advising
On-site inspections, preventative maintenance and property improvements
We also provide 24-hour customer service and response so we can handle anything that may arise, at any time.
Get Started with Real Estate Investor Services Now
If you are ready to become a landlord who truly receives passive income from your commercial property, and you want to take the burden of managing that property off of your shoulders, the time to act is now. Contact Real Estate Investor Services today to get started on your personalized commercial property plan. You will soon see the benefits of our affordable and comprehensive commercial property investment services.