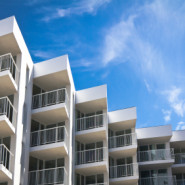 Condo living is a great choice for many people because of the sense of community, the reasonable cost of condominium units compared to single-family homes, the convenient locations of most condos, and the limited maintenance required of condo properties.
Because of all these benefits, purchasing condos can be a great investment. However, people in condos have to work together, and have to pool some of their financial resources to take care of common areas. This can be tricky, unless you have a great condo management team.
Real Estate Investor Service is the management team you need.
Why Real Estate Investor Services
Real Estate Investor Services has been operating as a full-service real estate company since 1968 and in all this time, we have both developed our skills as condo and property managers and developed a reputation for comprehensive management and great customer service.
Because customers keep coming back time and again to Real Estate Investor Services, we are able to develop the type of long-term management strategies and relationships with condo boards and condo complexes that allow us to provide more than just simple condo management. We get to know your property and needs and can keep things running smoothly and efficiently with whatever level of input you want to provide us. We make condo management easy by taking care of the details for you.
Types of Condo Management Services
Real Estate Investor Services will review with you the type of services that you are looking for and can create a comprehensive and personalized service plan for you when we assume the condo management role. This means that we can provide any services that you need. Some examples of different services that we provide include:
Financial services. We can assume responsibility for collecting dues from condo residents, for creating a budget and for managing your billing and accounting. We can also prepare detailed financial reports as required by condo bylaws or to help you to see where the money is going and what costs are being incurred in building management and maintenance.
Maintenance services. We can assist with scheduling regular inspections and with coordinating repairs and preventative maintenance. We can also help make suggestions for improvements that increase the value of the property, and can oversee those improvements that are put into place.
Tax and regulatory compliance. We can manage it all, from environmental compliance to issues related to real estate tax. We will ensure you in compliance with all federal, state and local regulations within the building.
Board management. We can provide educational seminars for board members, create agendas for board meetings and even attend and manage board meetings if desired.
Contact us Today
 These are just a few examples of the types of services we can include in your personalized service plan. Contact us today to learn how we can help make managing your condo simple and easy!